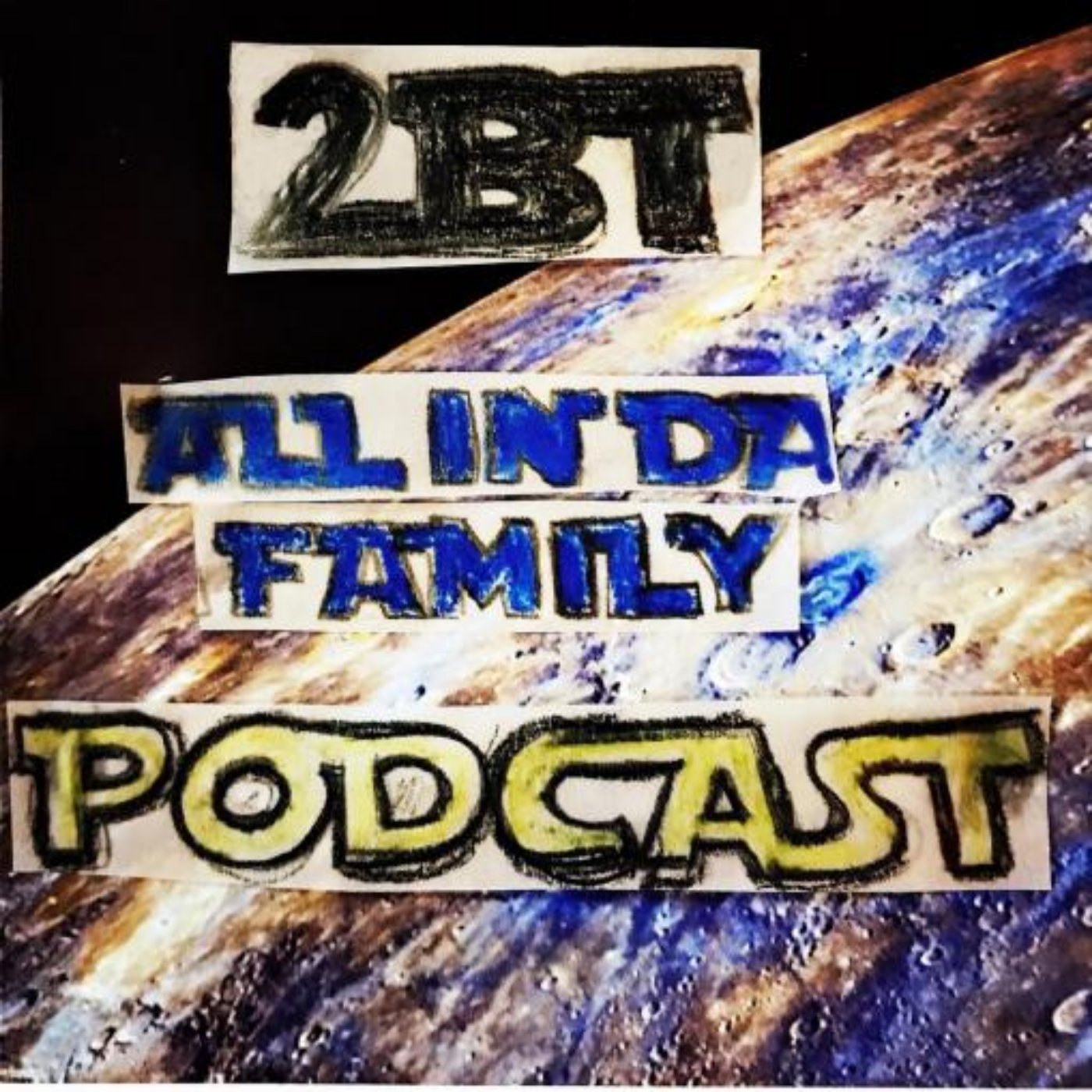 2BT Episode 76: Game of Thrones Spoiler Alert!
The episode title pretty much says it all. This week we reflect on all aspects of the final episodes of the HBO adaptation of George RR Martin's Song of Ice and Fire novels, Game of Thrones.
2BT Episode 75: Throne of Stars
2BT Episode 74: Star Wars Celebration Chicago!
2BT Episode 73: On Fire with the Ghost Pepper Salsa Celebration
2BT Episode 72: Star Wars Fever
2BT Episode 71: Memory Lane
2BT Episode 70: Be My Neighbor
2BT Episode 69: Scatter Brain
2BT Episode 68: Let's Get Dangerous
2BT Episode 67: So It Goes
2BT Episode 66: A Beautiful Mess
2BT Episode 65: Smelling Like A Rose
2BT Episode 64: Dave Is Almost A Blood Sacrifice
2BT Episode 63: Being Denzel Washington
2BT Episode 62: Sick Brain
2BT Episode 61: First Anniversary Episode With Bee Attacks
2BT Episode 60: Thanks Martin
2BT Episode 59: Wooly Bully
2BT Episode 58:
Sunshiney Halloween Kilts
2BT Episode 57: Back In The Saddle Again
2BT Episode 56: Wild Kingdom
2BT Episode 55: Void And Retropalooza
2BT Episode 54: Life, The Universe, Everything And Sharks!
2BT Episode 53:
Retro 2BT Back To The Beginning
2BT Episode 52: Blaze
2BT Episode 51: Darkest Hour
What does 2BT stand for? Higher wages and gender equality. But aside from that it stands for many things. Two Bald Texans, or more accurately, Two balding Texans, Dave and Michael. Two breakfast tacos. Two Boned Thugs ('n harmony). Two (not so) Beautiful Texans. Two Bad Ass Texans (in their minds). Two Broke Texans. 2BT also stands for 3BT when Dave's brother Steve joins us. It's the Podcast of 1000 a thousand names! 2BT is about the past, the present, and the future – and oh yeah, Star Wars! 2BT is produced by 143 Podcasts and is a proud member of the Nerdy Legion Podcast Network.
2BT: All In Da Family is hosted and produced by David Hammons and Michael Sparkman.